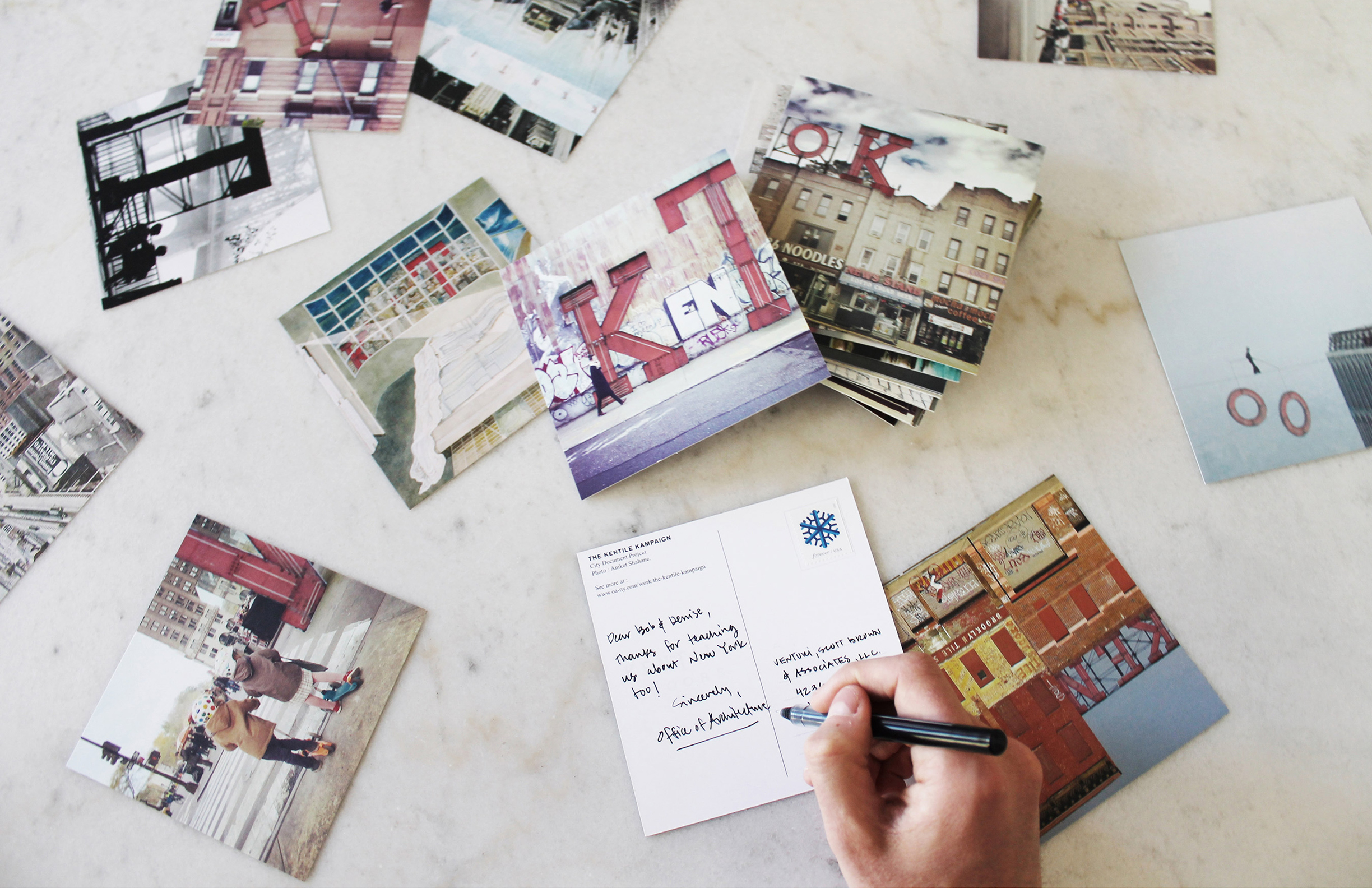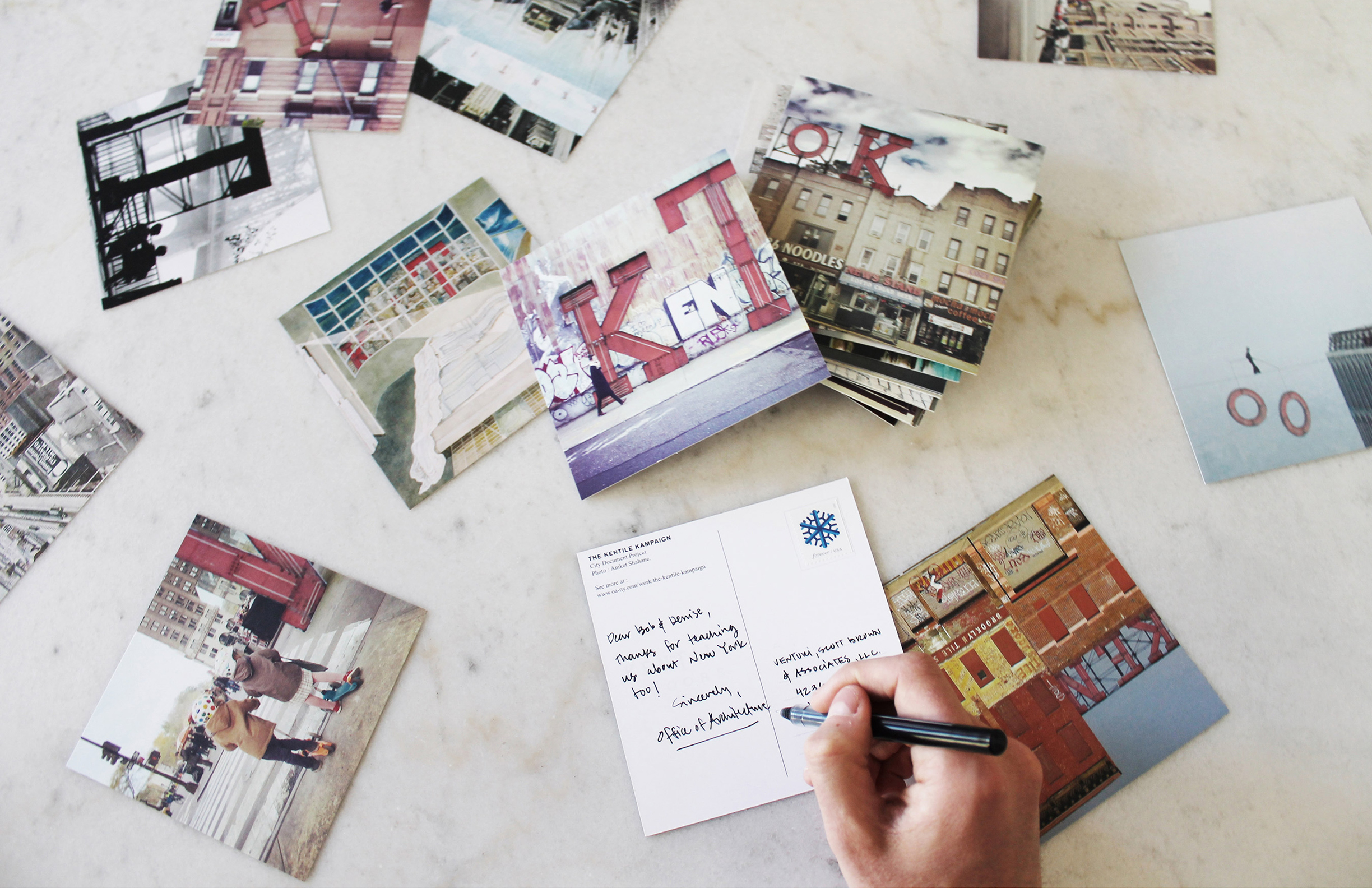 Kentile Kampaign
Originally conceived as a bold advertising billboard in the 1960s for the Kentile Floor tile company, the "Kentile Floors" sign in Gowanus, Brooklyn became an unwitting symbol of the grit and resiliency of its neighborhood. The scale of the sign; its font type and colors; and its location in the city rendered it a powerful urban marker, as its silhouette commanded the backdrop of a vibrant metropolis. In the summer of 2014, much to the dismay of many, all 13 letters that comprised the sign were dismantled.
The Kentile Kampaign is a series of fictional postcards that place the 13 individual letters of the Kentile sign back into the space of New York City – the New York of our imagination as well as the city we encounter everyday. The Kampaign contends that in this city, little distinction lies between what we call banal and iconic. The Kentile sign was as meaningful a reflection of industrial Brooklyn as the Empire State building is of industrious Manhattan. The images that follow are a tribute not only to the power of a sign, but also the characters – buildings and streets, bikes and cars, signs and lights, balconies and fire escapes, the hero and the everyman – that make our cities both memorable and commonplace at once.
Note: The views, opinions, and positions expressed in the content presented here are solely of Office of Architecture and do not represent the views, opinions, or positions of any other group that may be associated with the Kentile letters.
Project Specs:
Architect: Office of Architecture; Team: Aniket Shahane, Ivan Kostic, Valentin Bansac